Posts tagged word of the week
There comes a time when every life goes off course. In this desperate moment you must choose your direction. Will you fight to stay on the path? Will others tell you who you are or will you label yourself? Will you be haunted by your choice or will you embrace your new path? Each morning you choose to move forward or to simply give up.
I choose to move forward. Every day. Life hands you obstacles. You're told one thing, and then expected to do something else. You no longer talk to one of your best friends, your dad has three scary heart procedures and someone steals $100,000 from your grandmother, is prosecuted and faces no punishment. You get laid off. 
Oh, right. That all happened to me. But I believe in destiny. Fate. Karma. Knowing that by being a good person, you're shaping your path on a daily basis. That by rising above all the petty gossip being said about you, you're the better person. And you continuously shape who you are. Your time is an investment, and how you spend it further shapes who you are as a person.
I was taught growing up to give twice as much as I take. It's why my friends will tell you I always put their needs first. I tend to not even realize I've worked myself in the ground until it's too late and I'm sick in the doctor's office. Compassion is what you make of it. I've been extremely lucky my entire life to be surrounded by love, hard work and the right morals. I don't feel vindicated by snarking that "I got what was coming to me." It tore me up inside. But by friends, mentors and others, I was able to push through. Some might have thought I was running away by moving to a different state. That was never the case. 
And I've never been happier. That's my karma. That push every morning to know that there is something better. That life is there for the taking. That in an instant, it can all be gone. So speak up. Tell people what you think. Go for that cute boy/girl that you know is amazing. 
Don't wait. That's your karma.
---
Our word of the week is CAHOOTS.
"Our journey as human beings is not about following a pre-ordained path, but about creating that path. Life rarely makes any more sense when things are done 'in order.' Life makes sense when we are central in our hearts and we let go of resisting how our unique journey needs to unfold in its own beautiful unruly way."
Cahoots is the art of letting go. Of moving on to better things. Of throwing your arms up in the air and causing trouble with your best girlfriends. Of breaking out in instant dance parties and cartwheeling in public because you can. Of laughing out loud at how glorious obstacles are and the challenge to be a better person. Of proving to yourself that you are amazing. beautiful. And that's all that matters. 
My ex C (who was with me for 5 years) would always poke fun at my need to be in control. I had this insane knack for planning out everything. I dealt with obstacles and moved on, but I never really lived. I never even understood the concept.
11 months ago, I found out that C cheated on me with at least 14 different women during those years - having actual relationships. I immediately dumped him. Talk about a punch in the gut and questioning the type of person you are. I've never been the type that needed a man to define me. I laugh at those type of women. They take on personality traits of their spouse/boyfriend and never enjoy who they are. You know what?
It was the best thing that ever happened to me.
Celebrate it. Embrace it. Scoff at the haters and know that you're beautiful. Know that every day you wake up is yours for the taking. Go to a museum if you want. Dance in your car and sing to Will Smith. Kick ass and don't bother taking names. Don't make apologies for being you. Believe in love and know that it exists. Embrace your future, respect your past and live in every moment. 
I'll leave you with this - I got to witness my best friend marry for love in July. She kept it simple, and you could feel how much cahooting they would be doing in the future - out of love. Respect. And everything in between. She is the most beautiful person I know. She pushes me to always strive for better. To believe in myself. And that's all that matters.
I slipped this note to her on the night of her rehearsal.
Dante once said, 'Remember tonight, for it is the beginning of always.' A promise, like a reward for persisting through life so long alone. A belief in each other and the possibility of love. A decision to ignore and simply rise above the pain of the past. A covenant, which at once binds two souls and yet severs prior ties. The celebration of the chance taken and the challenge that lies ahead. For two will always be stronger than one. Like a team braced against the tempests of the world. And love will always be the guiding force in our lives. For tonight is a mere formality. Only an announcement to the world of feelings long held, promises made long ago."
Believe it. Its yours.
---
Our 'word' this week is GOALS.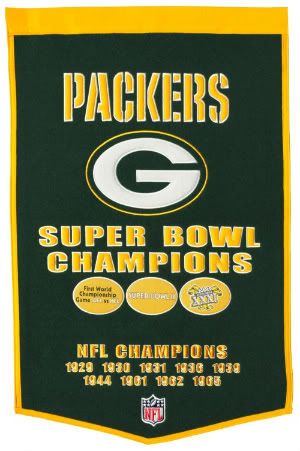 Goals. Right around the start of the new year, your company might schedule time to set 2011 aspirations and objectives. At Fleishman-Hillard, I'll sit down with Justin to flesh out my goals related to client and agency objectives. I'm the competitive type, so I also make personal professional goals, as well as personal goals. 
Below are a few examples of each category:
Professional Goals: Client and Agency Achievements, Writing improvements
Personal Professional Goals: Speaking gigs, Awards, Bylines
Personal Goals: Personal Improvement, Dealing better with Type B 
How do you go about it?
I use goals as an overarching theme, then break it down into approach (strategy) and how I'll accomplish it (tactics.)
Approach
First, break it into Who, What, When, Where, Why. If you can't answer all questions, then it's not an actual goal. 
Who: Who will be involved in the goal?
What: What is the actual goal? 
When: When will the goal be accomplished? When will you benchmark it?
Where: Where will this be accomplished? What are the touchpoints?
Why: Why is this a goal? Why is it important? 
The 'Accomplish' part is then the 'How.'
How will you accomplish it?
How will you go about reaching it? 
How will you define accomplishing the goal?
How will you overcome obstacles? 
Obstacles might seem a bit out of place in the tactics portion, but it's important to note that not all goals are met with success. Some shift, while others fail outright.
Obstacles are tricky. Every goal should have a contingency plan, or a Plan B to help you achieve what you set out to do. Sometimes, goals are impossible. It's ok to scale back, but only if you've tried all avenues. It's about recognition, evaluation and understanding what you as an individual are capable of.
As someone who is an extreme Type A, I find it beneficial to write out my goals this way and benchmark at 3, 6 and 9 months. The pyramid scheme is one that makes it easy for adjustments, reflections and brainstorming on ideas to improve.
My way isn't for everyone. How do you define your goals?
---
Our word this week is JOY.
Joy. A simple word, one with infinite meaning. A promise of something better. An excuse to look within and find the beauty in the world. A decision to ignore simply and rise above the pain of the past.
When I was a competitive swimmer, there was this absolute moment of clarity when I finished a race. The roar of the crowd, the echo of those around me and the cheers from my teammates were all sounding from what seemed like 1,000 miles away….. and what remained in that bizarre, muffled silence was the passion and knowledge of being completely happy. 
When was the last time you felt alive? That pure joy that only comes around maybe once or three times in your life. Because I've felt it these past few months. I've felt that smile from friends and that one person who can't wipe the smile off my face. Those people that get the person that I am.
It isn't pretend. This is reality. It's those that make me feel like I make a difference. That's what life is about. 
My friend MTG died right after his 17th birthday because of a brain tumor. Before he passed, he told me to live each day with earnest and JOY. And I do. Everyday because of him. Everyday because there is beauty in this world. Everyday because there is a person who puts a smile on my face. Everyday because there is a person suffering more than me. 
I love you more. ALWAYS. And I miss you. Every day. You were the most beautiful person I ever knew. Remember 5th grade when our teacher would only wear your pin for class president? Because I do. 
I could hate the world for taking you away. But. You taught me of the beauty of the world.You taught me that love still existed. You taught me that every day is there for the taking. That justice wasn't just a figment of my imagination. Of the little things. To believe that everyone has beauty in them.
Tails or heads. It's your choice. Do you choose to live? I always choose tails over heads. You taught me that. 
You taught me to live.
What is your joy?
---